About Laurie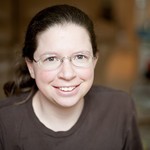 Pepsi lover
Scrapbooker
Major night owl
Perfectionist
Mom of two adorable (not so little anymore) boys
Sarcasm specialist
Computer/Internet addict
Jeans and a t-shirt girl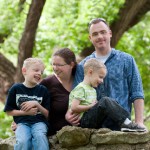 About our family:
Shaun and I met in college, I never wanted anything to do with the military lifestyle but he had already signed the papers. We got married in anyway, I couldn't imagine being with anyone else!
Since then we've traveled from one side of the US to the other (FL to AK) and even to Europe, and I wouldn't have it any other way! We've had two awesome little men join us in our journey (Anthony born in 2004 and Jeremy in 2007). How blessed we are!
So, to sum things up, I'm just a mom armed with a camera and a obsession for photography! While I have always loved photography, in 2005 it became an obsession.
And so it began:
That is when I started focusing on learning the skills that go into making a well lit, composed, and otherwise stunning photographs... all that technical stuff you need to know. But when it comes to portraits I still love to show the child's unique personality or the emotion and bonds between siblings or parent and child. The black and white images of babies in their parents hands show how small they are, and the loving embrace, or protectiveness of their parent(s).
Norman Rockwell has been a big inspiration to me lately, I love photographing children in the candy store, playing dress up (princess or super hero!), reading a book, or maybe even being sneaky and silly... these things just show the fun loving innocence of being a child, and to step back in time a little and remember the simple pleasures of being a kid!